Schedule an Appointment
Click the schedule button, or contact me at [email protected] if you have any questions!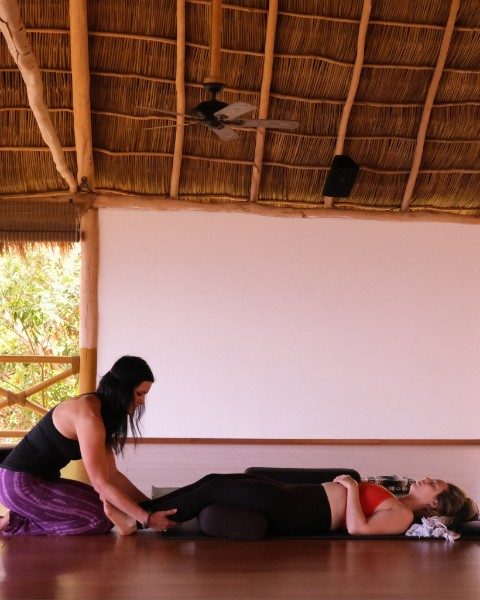 Somatic Yoga Therapy
Hello beautiful soul,
If you're reading this, you have been guided to start your journey of healing and transformation.
Your body holds deep, sacred, wisdom and knows what it needs to heal.  Somatic work grounds the nervous system and guides us to let go of all that is no longer serving us. It helps to release blockages, stored trauma, stagnation, limiting beliefs, and so much more.  Through this process, we begin to return to our Self… The blissful Self that has been waiting to step into its full, radiant power.
Are you ready to reclaim this Self?
Click here to set up a 15-minute consult.
Aerial Yoga & Pilates
An Incredibly fun way to do yoga and Pilates using a hammock that hangs approximately 3 feet off the ground.  The hammock supports you in poses, allowing you to go deeper and to feel safer in stretches.  It also gives you a myofascial release (think tight hips!) as it applies pressure on your muscles.  Because the hammock moves, it is an incredible core strengthener - all your stabilizer muscles have to work overtime to balance you in the hammock.
Did I mention the health benefits of inversions? Inversions decompress the spine, increase circulation, provide detoxification, stimulate endocrine and nervous systems, boost energy and mental focus, decrease stress, and so much more!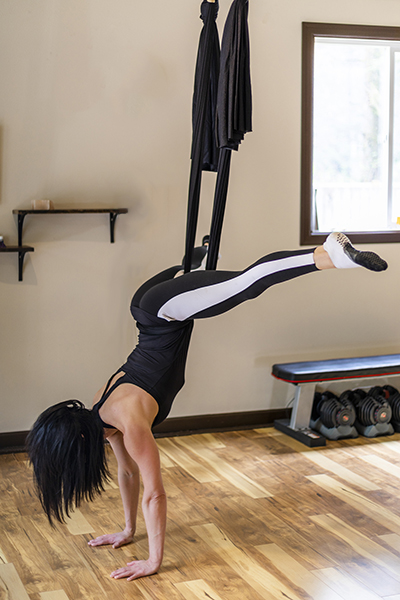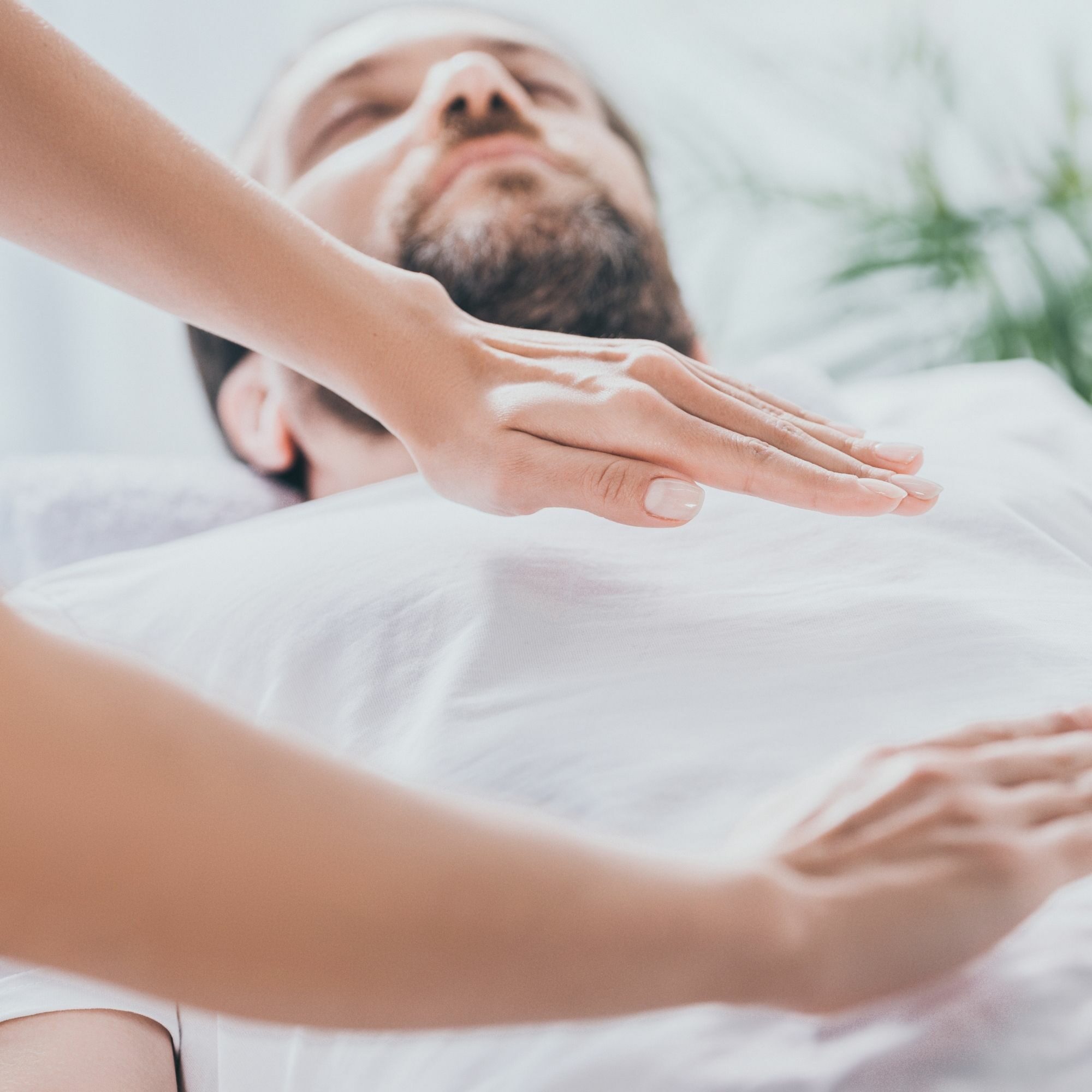 Reiki | Energy Work
Reiki is an ancient energy modality.  We are all interconnected with the energy of the universe.  Whether you call it God, the universe, or the Divine…healing ultimately means healing our light - our spirit. Even though we are largely constrained to a human experience in this world, we are so much more.  Reiki works with the energy field and helps to recharge it and reconnect us to source.  This is why most people experience a deep state of rest and relaxation during and after Reiki. During Reiki, and sometimes afterwards, insights and memories of who we are come through to help us proceed with life more positively.
During a Reiki session, we will first go over your intention and goals for the session and then begin the 60-minute session on the massage table.  I will place hands on different energy channels on the body.  You might feel tingling or other sensations as energy moves.  Afterwards, there will be time to share insights and discuss the session.  I might recommend practices to help integrate the Reiki session into your daily life.
Sessions are done fully clothed, and it is recommended that you avoid alcohol and other altering substances (because they lower our energy) prior to the session and after the session.
Price per Session: $111.00
Private Sessions
A one-on-one session created around your needs and goals.  Private sessions allow you to gain a deeper understanding of your body and the exercises you are performing.  You will progress much faster because you are given feedback and tactile and verbal ques while you learn and perform exercises.  2-3 sessions per week are recommended for best results.  One or more private sessions are recommended prior to starting a class.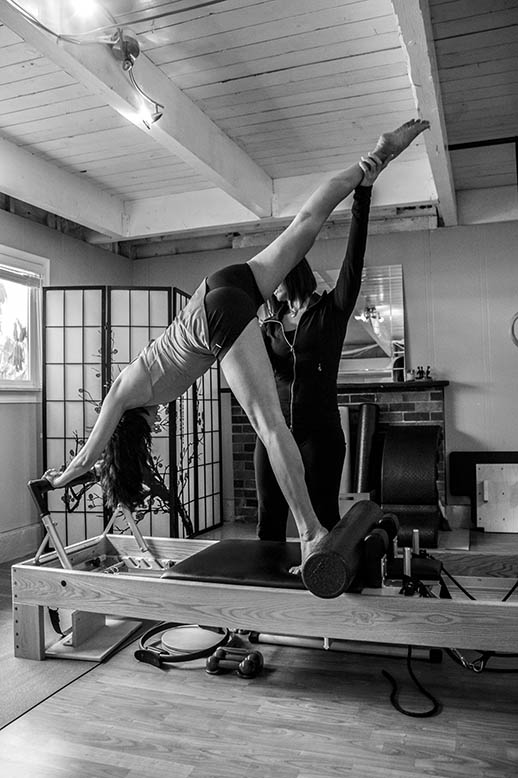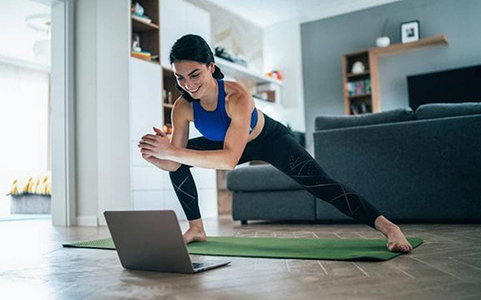 Virtual Sessions
Workout in the comfort of your home with online Zoom sessions created around your fitness goals. Your choice of Yoga, Pilates, Strength Training or even Aerial Yoga.
Contact Tonya at [email protected] to schedule a telephone consultation.
CoreAlign®
Easy-to-learn exercises on the CoreAlign® emphasize an upright posture and are designed to improve gait, lumbo-pelvic stability, balance and functional movement.
Developed by physical therapist Jonathan Hoffman, CoreAlign exercises facilitate musculoskeletal rehabilitation by stimulating core stability muscles to fire in perfect timing while performing challenging exercises, very deep stretches and core-controlled aerobic training. Also great for performance enhancement and as a regular exercise regimen for a healthy lifestyle.
The CoreAlign's frame encloses two tracks and carts, which move independently with smooth resistance (or assistance) created by six elastic resistance tube assemblies on each cart. Resistance/assistance is possible in one or both directions. Extraordinary versatility – hundreds of functional movement exercises!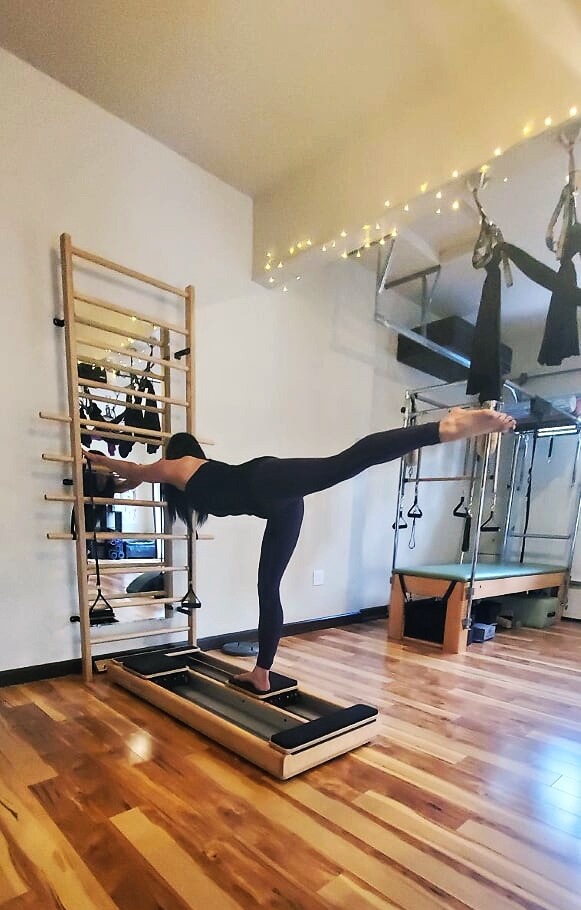 Classes
Small group classes provide a fun, energetic way to work out - while still being intimate enough to benefit from individual instruction.  You will get stronger, you will laugh, and you will make new, life-long friends. Classes require the participant to be injury-free.
Private Parties
The Aerial Yoga studio is available for private parties. It's great for small birthday groups, a fun girls' night, or even a Bachelorette Party.
The event can be tailored to meet your needs. Cost: $300 Includes a private class for up to 5 people. $100 deposit due at booking. Remaining balance due two weeks before class. Participants should be injury free!
A 30 minute photo shoot can be added to package for an additional fee.